Growing Your Brand from the Inside Out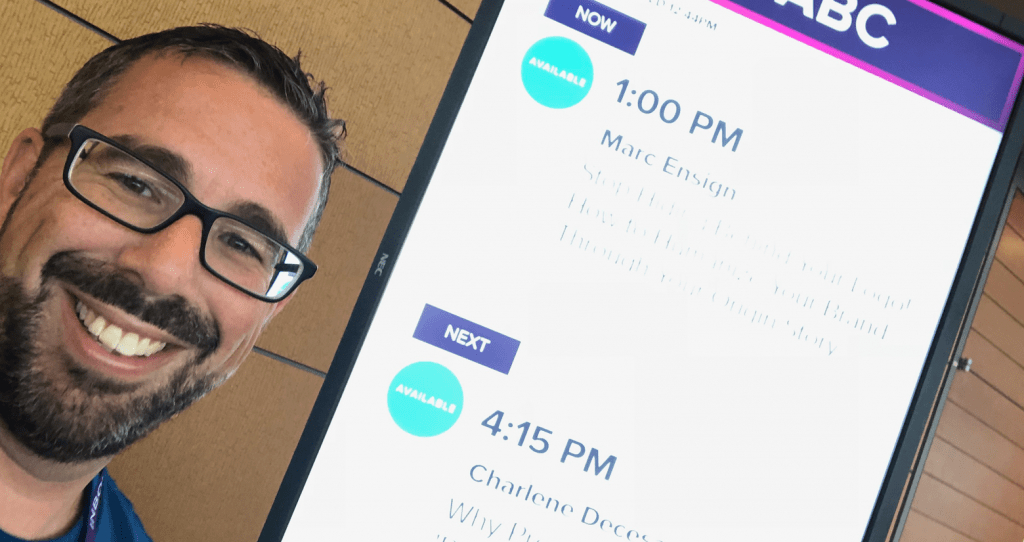 Organizations want a powerful brand that is impossible to ignore. But what if the traditional method of hiding behind fancy logos, overused stock images, and clever sales copy is no longer enough to get people to fall in love with who you are and what you do? What if the secret to building a powerful brand is leveraging your people to tell your origin story?
I actually wore this with the hopes of meeting the CEO of Papa Johns. It went worse than it looks.
False metrics like "standing out" and "becoming known" distract us from what matters most. Being chosen.
Think about it. If Elon Musk had a new idea for a business, how many phone calls would he need to make to secure the funding? Or if JK Rowling had a new idea for a book, how many phone calls would she need to make to get a publishing deal?
None. Their phones are already ringing off the hook with offers. All they need to do is answer it. Those who are chosen do not chase opportunity. Opportunity chases them.
In this hands-on presentation, you are going to learn the three elements that exist in every successful personal brand like Tony Robbins, Oprah Winfrey, Taylor Swift, Gary Vaynerchuk and others.
This presentation is available as a keynote (30, 45 or 60 minutes) or workshop (two-hour, half-day or full-dayhalf-day or full-day)
This presentation is best for organizations interested in building a stronger brand and message within the members of their team, their clients and within their industry.
This is an engaging talk that leverages the real-life story of the organization in order to bring the team members closer to the organization and help to build the brand.
For booking information, availability and fees regarding this presentation, please complete the form below to schedule a call.
I couldn't give bigger praise to a friend and mentor than I would for Marc and all of his expertise of how to bring your brand and awareness to an entirely new level.

I just wanted to take this moment to let you know if you are thinking about engaging Marc, he is absolutely brilliant.

If you're looking for a personal branding expert that can speak at your event, work at your association or just help you personally brand better, Marc Ensign is your guy.

Marc's out there doing all the right things, being the right guy, and with a heart the size of a planet. He's one of the good guys.

By following the CHOSEN video course I literally made more progress on my personal brand in four weeks than I had made in years of working with other high-priced coaches and consultants!