I love to speak. Not just because I like hearing myself talk. But because of that moment when someone "gets it" for the first time. When they see something in a way they have never seen before.
That's what I was meant to do. Entertain. Inspire. And educate.
It's what I have done my entire life. First as a performer in one of the most successful shows ever performed on Broadway. And for the last ten years as a professional speaker who has shared the stage with the likes of Brené Brown, Simon Sinek, Chelsea Clinton, Scott Stratten, Jay Baer, Gary Vaynerchuk, and many more of the world's brightest minds.
The topics I speak on include personal leadership and personal branding. Both of which are something I spent nearly twenty years learning and perfecting. Whether it was while performing on stage and seeing how every person plays an equally important role in the successful telling of a story. Or while working alongside some of the most successful companies in the world and seeing how every person plays an equally important role in the growing of an organization.
What they both had in common was the people and the way they worked together.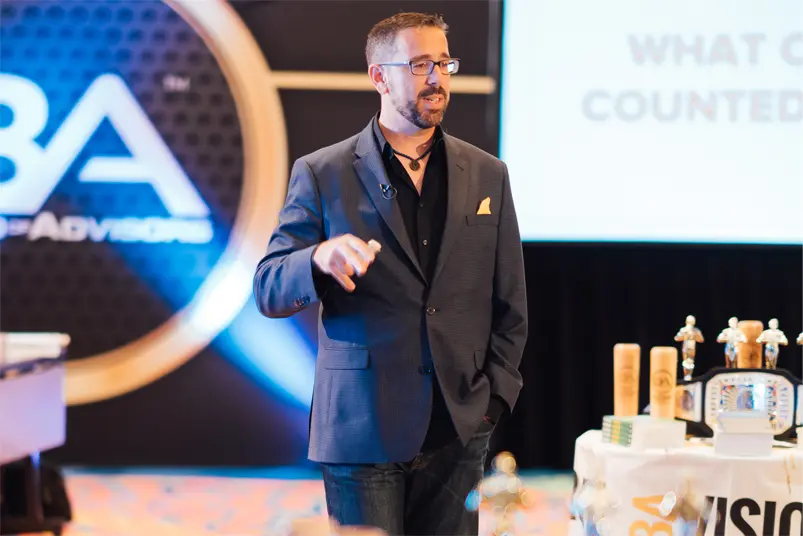 Below you will find a list of my most requested presentations:
By selecting me as a speaker for your event, you are getting a partner. Someone who will actively help you have an extraordinary event.
Here is what you can expect when you book me as your speaker:
You can take the next step by scheduling a conversation to discuss your goals, availability, speaking fees, and any other questions you might have.
I couldn't give bigger praise to a friend and mentor than I would for Marc and all of his expertise of how to bring your brand and awareness to an entirely new level.

I just wanted to take this moment to let you know if you are thinking about engaging Marc, he is absolutely brilliant.

If you're looking for a personal branding expert that can speak at your event, work at your association or just help you personally brand better, Marc Ensign is your guy.

Marc's out there doing all the right things, being the right guy, and with a heart the size of a planet. He's one of the good guys.

By following the CHOSEN video course I literally made more progress on my personal brand in four weeks than I had made in years of working with other high-priced coaches and consultants!